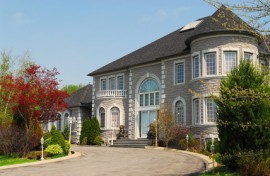 Single Family Homes
By far the most common form of housing in North America is the single family detached home–ranging from 600 square foot bungalows to 6000 (or more) square foot sprawling mansions. The most important distinguishing factors that determine a single family dwelling are that it sits on its own piece of land (which is sold part and parcel with the home) and it is not attached to anyone else's residence.
With single family homes, your home pretty much is your castle. From $250000.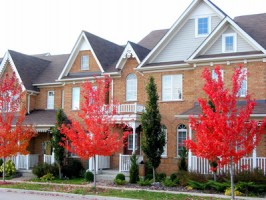 Townhouse
Townhouses often can make an excellent "middle ground" between a detached single family home and a full fledged condominium because, to some degree, they offer attributes of both.
For purposes of definition, we will describe a townhouse as a home that is attached to one or more other houses, but which sits directly on a parcel of land that you also own (if you don't own the land, it is a condominium). For this discussion, townhouses can ranges from duplexes and triplexes all the way through huge townhouse communities consisting of hundreds of similar homes.
There is a good degree of variance in the way townhouse communities are structured. It may be a simple agreement (as is often the case of duplexes and triplexes) that each parcel of land and the home that sits on it is separately owned. In the case of larger townhouse communities, you will generally have an additional shared ownership in the common areas of the complex as well as any amenities such as swimming pools, park areas, etc. This ownership you will share jointly with all other townhouse owners in the complex. From $200 000.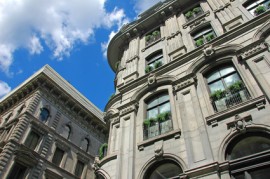 Condominiums
The easiest way to understand the concept of condominium ownership is to see at as an apartment you own (in fact, many condominiums are apartments that have been converted over the years). Your ownership extends inward from your interior walls, floors and ceilings. In addition, you are a partner, with all of the other owners in the complex, of the exterior structure (the foundation, exterior walls and roof) as well as any common areas and amenities (for example, swimming pools, clubhouses, tennis courts, play areas, etc.)
One of the requirements of condominium ownership is the payment of a monthly condo fee, which covers general repairs and maintenance to the common areas of the complex as well as (hopefully) build up a cash reserve for future needs. In general, all exterior maintenance and repairs are the responsibility of the condominium association, although you will be charged for them, either through your association dues or a special assessment (a one time charge assessed to all owners for, as an example, a new roof). The normal day-to-day maintenance of the grounds (some examples are cutting the grass, shoveling snow and maintaining the pool) are also the responsibility of the association. Interior maintenance and repairs (for example, replacing a dishwasher) are the responsibility of the individual owner.From $200 000.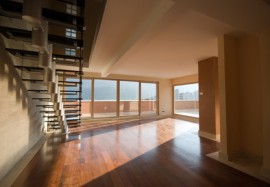 The penthouse
The penthouse is perhaps the most iconic of all living spaces. The word implies wealth, with an emphasis on space, views, and an enviable urban lifestyle. A penthouse is by definition situated on top of other apartments in a residential complex and as such should offer a better view than other units in the same complex. Generally a penthouse will have at least the same living space as an average apartment, what differentiates a penthouse from an apartment is the extra terrace space, usually in the form of extra terrace space around the penthouse or by adding a roof terrace for all day sun. The crème de la crème of the condominium market the penthouse is an exclusive property and as such is generally more expensive than an apartment. From $500 000.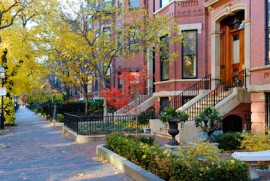 Revenue Property
Montréal is best known for its duplex housing of one unit per floor – an "upstairs" and a "downstairs" dwelling. Most often, these Montréal duplexes have distinctive external staircases that make effective use of the spaces within the walls and create colourful streetscapes of wrought-iron patterns.From $350 000.