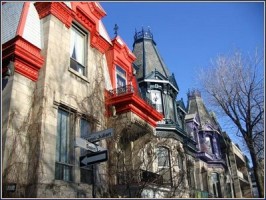 Buying a home is an important step for most of us. It is not only about improvements in one's living but psychological comforts as well.
Sometimes there is a wish to hide and enjoy the silence, stay with the family, have some friends coming over or take a rest after a hard day at work.
So, the decision is made. What are the steps one should start with?
Only a few people will face no difficulties while buying a house. This type of buyer is aware of general requirements and the small details are not an issue. It is distressing for the most people to make the final decision. I'd like to advise you not to make buying too complicated. Buying is and always will be a serious task – but shopping around will not do any good when it comes to real estate.
The price for certain types of housing will never be lower then it`s minimum. One can never buy a Mercedes for the price of a Honda. And there is no Summer Sale on the real estate market.
It normally takes 2-4 weeks to choose a house. After this term one would rather reconsider his budget or keep his wishes in accordance with his financial potential.
Here is one of the mistakes of the first-time buyer. When the house is found he starts to think whether it is worth buying. He likes the property but at the same time has some doubts or is just being indecisive. After some thinking he comes up with a decision, but the house is already sold, the time is wasted and no second chances are given here.
Some people try to help out their agent by driving around the area and searching for listings. The fact of the matter is that all real estate sales representatives- members of the Montreal Real Estate Board use the same professional data base of listed property.
Finally, I`d like to remind you that for the buyers, in most cases ,my services are free of charge and I hope that the information mentioned above will help you to make the right decision .